News Archive
Selected articles and news items from the archives.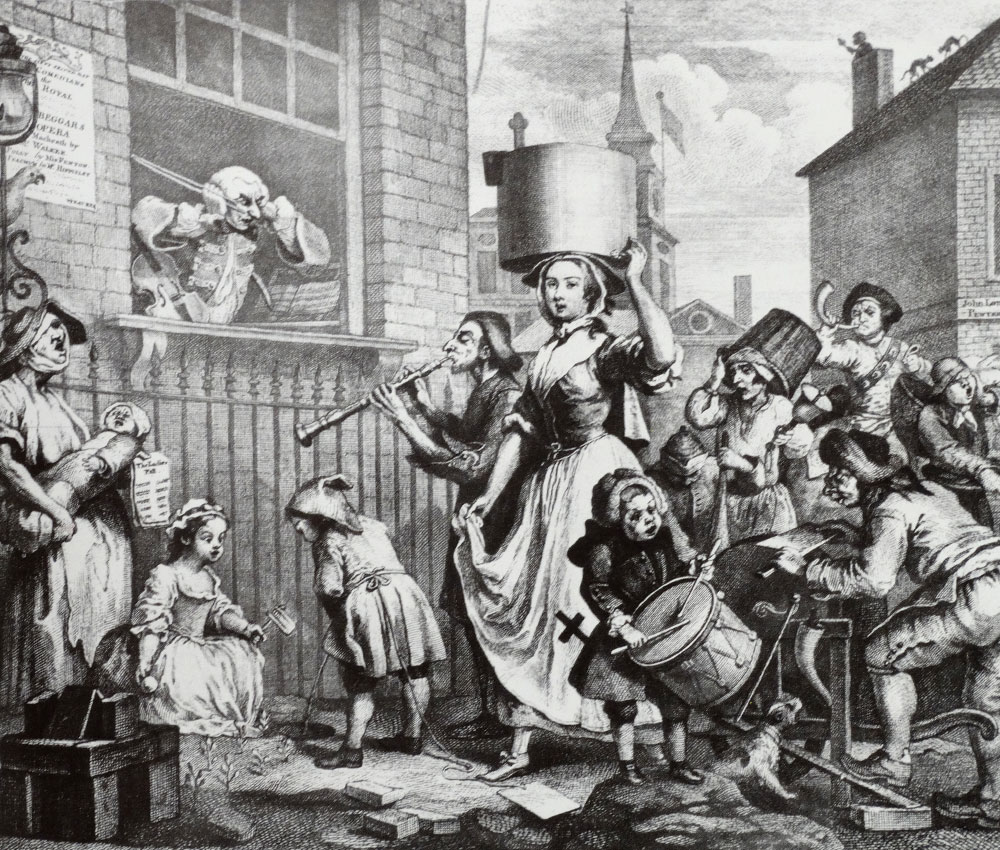 Wendy Sharpe recreated Hogarth's 'The Enraged Musician' in front of an audience, to the sounds of the Australian Art Quartet. Wendy described the scene depicted (above) in William Hogarth's engraving The Enraged Musician. "We have a man trying to play what looks like a violin, with his hands clasped over his ears in despair because outside there are all these people on the streets, screaming baby, barking dog and he just can't concentrate because of the racket.
Australia's Classical Music and Arts Magazine Limelight published an article on the event by Angus McPherson.
Limelight article
From Hogarth to Westconnex: Wendy Sharpe tackles contemporary Sydney Sydney Morning Herald by Garry Maddox July 12 2017
SMH article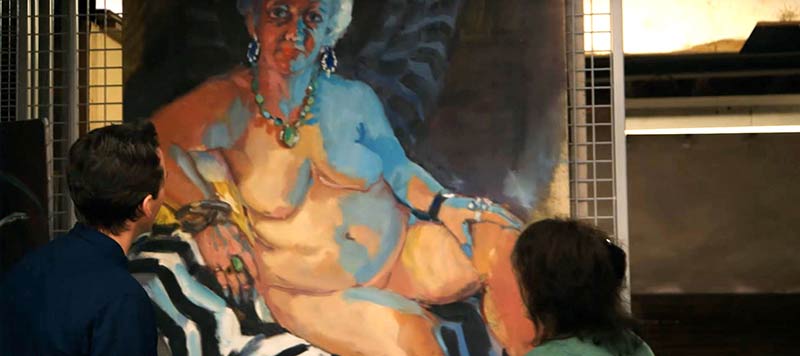 Video Published: 8th December, 2016
Wendy Sharpe in discussion with curator Justin Paton on the desirable nude.
One type of nude inspires special fascination and anxiety, the nude that expresses desire.
Produced in conjunction with the exhibition NUDE: Art from the Tate collection - The exhibition was held in early in 2017 at the Art Gallery of New South Wales.
VIEW ON YOU-TUBE
---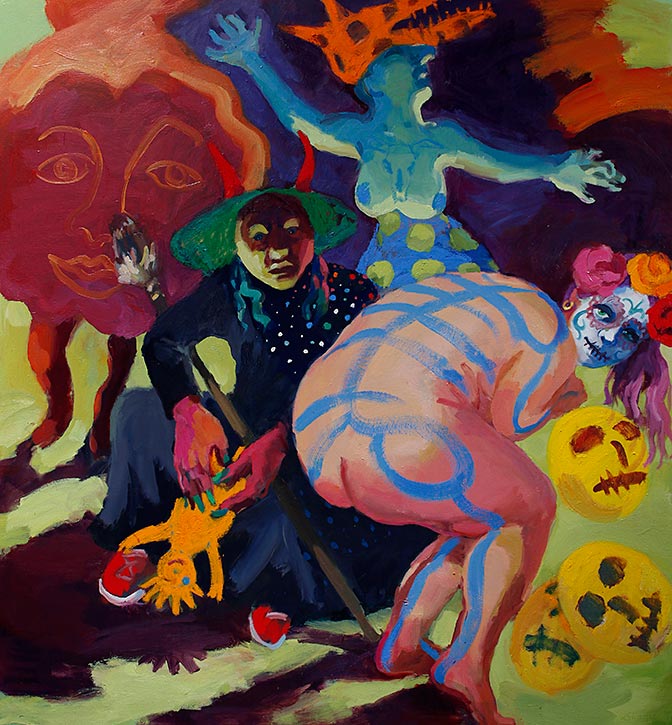 The Witches" MP Craig Kelly prefers Shakespeare without bottom!!
Josh Butler. Associate Editor, The Huffington Post, Oct 14, 2015
Appalling or not - place a vote in The Huffington Post's opinion poll'.
READ MORE
Mathew Knot. Sydney Morning Herald, Oct 14, 2015
Call me a philistinee - The Sydney Morning Herald quotes Sharpe's description of the work.
READ MORE
Richard Watts. Performing Arts Hub, Oct 14, 2015
Liberal MP prefers Shakespeare sans Bottom.
READ MORE
Mathew Knot. The Guardian, Oct 14, 2015
Greens MP Adam Bandt said: "The human body is far from the most offensive thing on show in this building".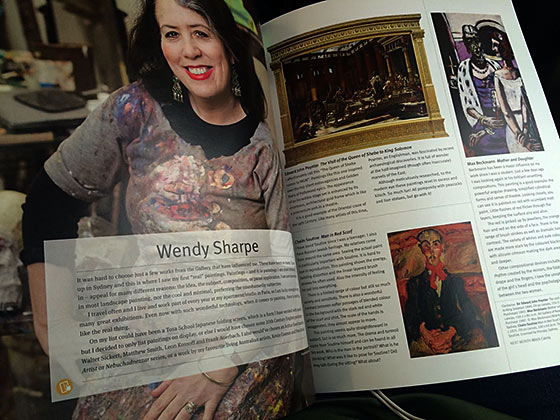 Look - magazine feature
November 2015
Wendy Sharpe formed the subject of a feature in the bi-monthly magazine of The Art Gallery Society of NSW magazine 'LOOK'.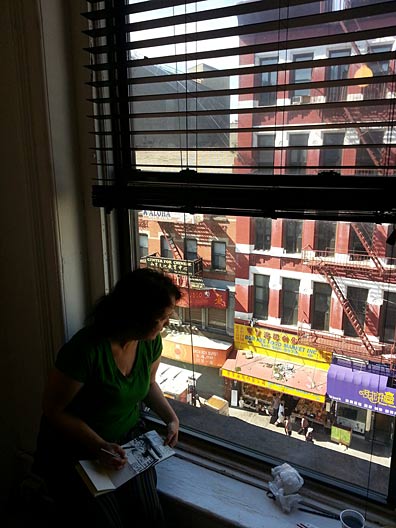 Wendy has been working in Paris on a number of things including a project in Quai Saint Michel in a studio on the Seine nearly opposite Notre Dame. It is next to the studio where Matisse lived, there is the same view from the windows. Wendy has several projects underway in Paris including drawing and painting the French burlesque dancers. Wendy has also been drawing in New York City (see picture above) and in Mexico.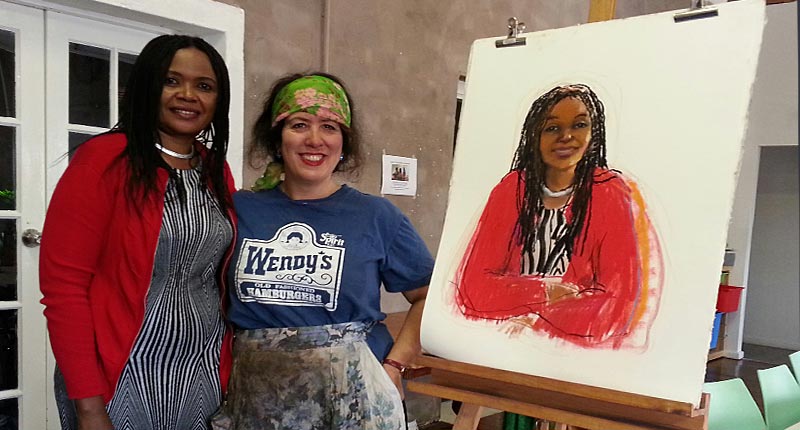 Seeking Humanity - Portraits & Stories of Asylum Seekers & Refugees
May 2015 (photo: Wendy and Antionette)
I have drawn portraits of 39 refugees and asylum seekers as a contribution to creating public awareness of the challenges they face and to introduce us to a few of these people.
All of the portraits are in full colour and are drawn in pastel. They are drawn from life in 2-3 hours. I am drawing people:
*Who are living legally in the community while they wait for their applications for protection to be processed.
*Who have recently been granted protection and are starting to rebuild their lives in Australia
*Who Came to Australia in earlier periods and have since made an enormous contribution to Australia.
This is not about politics. It is about our common humanity. I want to show that they are people like us, with the same hopes and dreams. Many of those I have met during this project have fled situations of great danger, whether it is political, cultural or religious.
I cannot even imagine how it would feel to have to leave everything behind. But they have had to leave their family, their home, their culture and their country. They have survived and are now focussed on rebuilding their lives, starting all over again. They have been an incredible inspiration.
Early in 2015 an exhibition was formed in conjunction with the Asylum Seekers Centre in Sydney. Cards accompanying each portrait contained a brief story about why they came here, their hopes and dreams for the future, as well as their personal interests
I did not be receive any commission at all, from the exhibition, I felt it would be wrong to do so. All money raised went to support the Asylum Seekers Centre. The Centre provides personal and practical support to over 1,500 asylum seekers, such as legal advice, accommodation, health care, food and employment assistance. As a grassroots, non-profit organisation, it has to rely on grants, donations and volunteers to undertake its work.
After kicking off in Sydney the exhibition moved to Canberra then Penrith Regional Gallery.
I wanted to attract people who have not been involved with asylum seekers but are concerned or confused about who they are and why they come to Australia.
A video was made during the portrait sittings in which I discuss the concept behind the project as well as the drawing process. This video can be viewed at www.asylumseekerscentre.org.au
A catalogue was also produced, containing the portraits and the individual stories.
I also gave those asylum seekers and refugees who participated a small signed copy of their portrait to as a personal thank you.
One of the most rewarding aspects of the project has been to see the asylum seekers relax while I draw them. They ask me to see them for the people they really are, not a group of people who have been given a label. They say that just for a few hours, it is an escape from the daily stress and worry about their current and future lives.
Links, to videos and further information:
Asylum Seekers Centre time lapse video - Michael Amendolia, editor Matt Feeney (1.5min).
VIEW VIDEO
Asylum Seekers Centre web page includes a video.
VISIT LINK
Article by Stephanie Wood - Sydney Morning Herald Jan 23rd 2015.
READ MORE
Condobolin Argus Doctor May exhibits refugee success.Feb 5th 2015
READ MORE
ABC Radio National visit link to listen or download Sharpe talking about her art (broadcast 9/2/2015)
VISIT LINK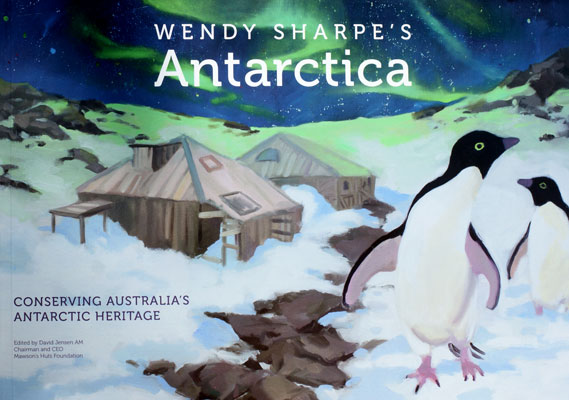 Wendy Sharpe was invited onboard the vessel Aurora Australis as a guest of the Australian Antarctic Division. Sharpe's constant painting and sketching over this 6 week trip to repair and preserve the Mawson Huts, resulted in two exhibitions (Sydney and Hobart). The exhibitions were sponsored by Kordia Solutions and the Australian National Maritime Museum. All proceeds from the exhibitions went to the conservation of Mawson's Huts.
Sharpe in Antartica with the Mawson's Huts Foundation. filmed and produced by Nick Roden
A 106 page book of the Antarctic paintings was available at the exhibition (ISBN 978-0-9803515-9-02011).
VIEW PROJECT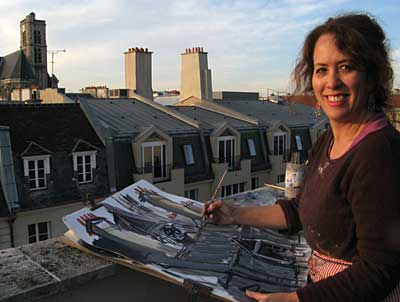 >
Wendy Sharpe & Bernard Ollis - buy a Paris studio
May, 2007
>Wendy Sharpe & Bernard Ollis are delighted by thier new aquisition in Montmartre. The apartment is both a flat and a studio and makes for a fantastic base in Europe.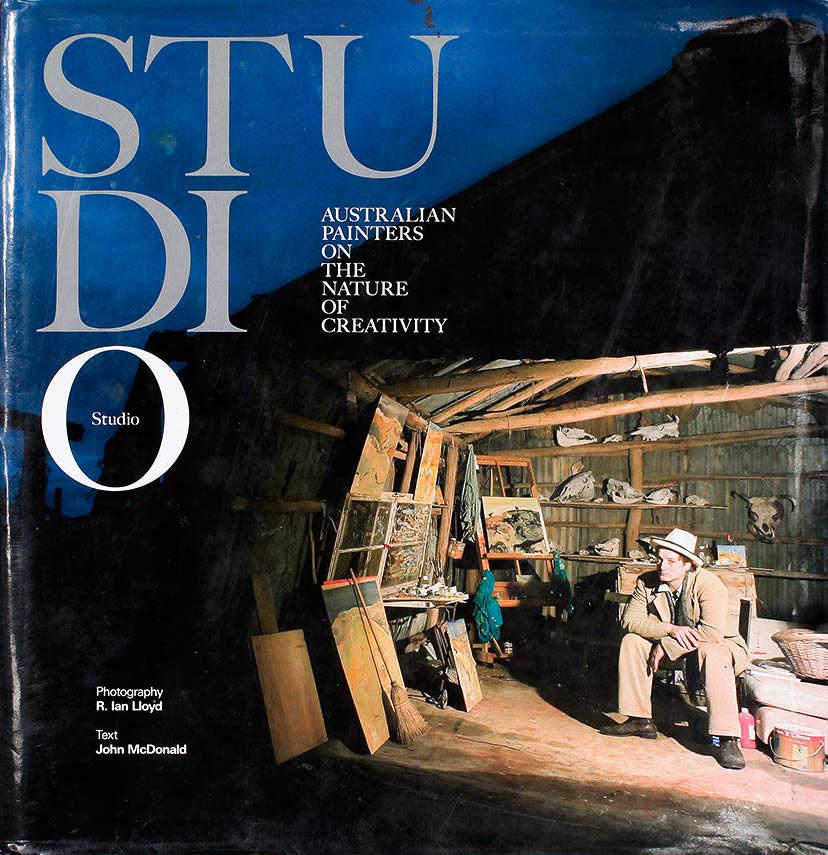 Wendy Sharpe is featured in the DVD and book STUDIO: Australian Painters on the Nature of Creativity by Ian Lloyd and John Macdonald, will be launched with an exhibition of photographs at the National Portrait Gallery in Canberra on Friday July 13th 2007. (for further details visit).
R. IAN LLOYD - WEBSITE