News Archive
Selected articles and news items from the archives.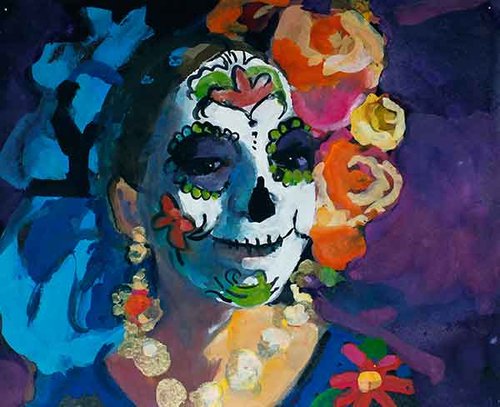 Aarwun Gallery, Federation Square, O'Hanlon Place, Nicholls, Canberra, ACT. March/April, 2018
Artists, writers and composers have travelled to foreign countries in search of new experiences, since the days of the grand tour, often producing some of their most original and important work. In different surroundings, all the senses are heightened and there is a freshness of vision which is communicated directly to the viewer. Whenever I arrive for the first time in a foreign environment, the best way I can begin to get an understanding of what it looks like, how things are connected, and how people move in and out of it, is to sit and draw it. After a while what was incomprehensible, starts to make sense. Travel and painting are my two preoccupations. I am always planning my next trip. This travel obsession started when I won a travelling scholarship in my 20's, since then I have travelled as often as possible. I now live part of every year working in my Paris apartment with my partner Bernard Ollis. There is nothing more exciting than wandering through the streets of a foreign city, whether the cultural differences are subtle or dramatic. Newness and difference intensify the experience and can give a deeper understanding of yourself. The painting and drawings are not postcards or reportage, they are about the actual experience of being there - they help to distil the experience. As Susan Sontag says, I haven't been everywhere, but it's on my list. This exhibition includes work from places such as France, Italy, Antarctica, Cambodia, Mexico, Laos, India and country Australia. Most of the work on paper in this exhibition was made on site.
- Wendy Sharpe 2018
Aarwun Gallery Link
Sydney Morning Herald Review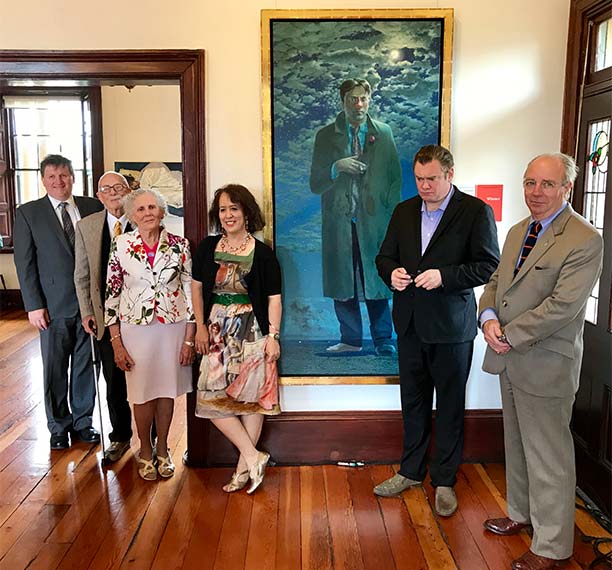 Juniper Hall, Paddington, Sydney. 19th Oct to 17th Dec, 2017
Wendy Sharpe was a judge for the Doug Moran National Portrait Prize 2017. From left to right: Peter Moran, Daniel Thomas, Greta Moran, Wendy Sharpe, Mclean Edwards, and winner of the 2017 Doug Moran Prize Tim Storrier.
Moran Ats Link
---