News to Date
For a quick overview of upcoming events:
See 'Diary Dates' on this page
---
---
---
---
---
---
---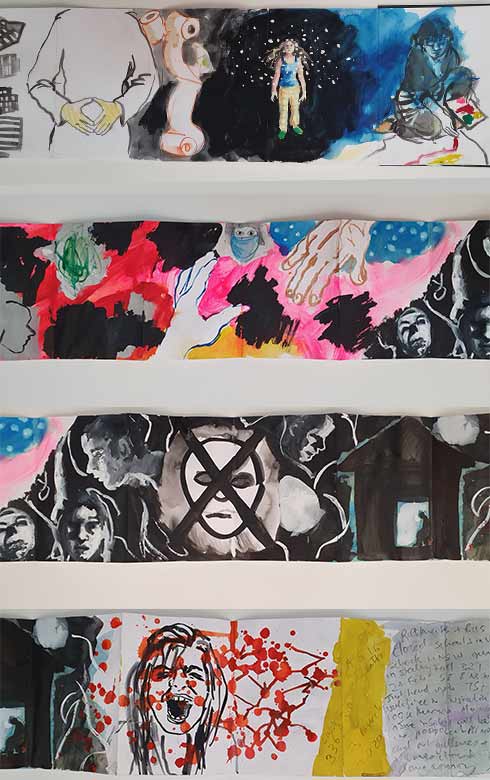 Dreams in Dark Times
02 May 2020
Wendy Sharpe has been awarded a Copyright Agency Action Fund for Visual Arts Projects. the Project is called "Dreams in Dark Times". Above are a few images from Wendys artist folding book, Corona Diary - featured on Channel 9 TV news 4th May 2020.
The Cultural Fund is the philanthropic arm of the Copyright Agency, which connects users and creators of content by providing copyright licences for text and imagery. Our members commit approximately $2m of copyright revenue every year for vital grants to enhance the profile of Australian creators and to support our dynamic writing, publishing and visual arts sectors.
---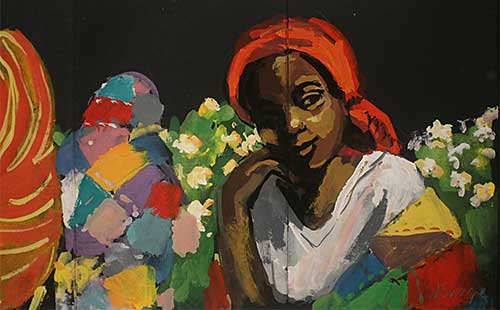 Sydney CBD Feb to March 2020 Macquarie's Space Gallery.
International Women's Day 2020 exhibition celebrates the women of Hamlin Fistula Ethiopia, through Wendy's paintings and drawings. This exhibition offered a unique opportunity to experience Wendy's artworks while connecting with the stories of some of the most marginalised women in the world – obstetric fistula survivors.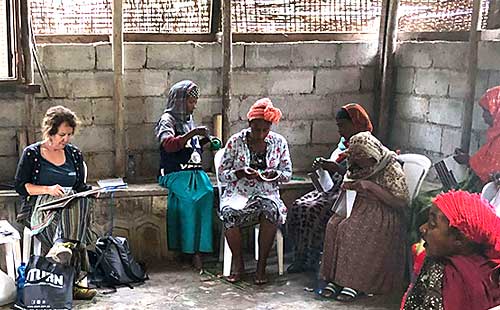 The Hamlin Art Exhibition features over 30 works from Wendy's recent trip to Ethiopia, where she witnessed firsthand the life-changing work of Dr Catherine Hamlin (pictured below) and her team to restore the health and dignity of fistula sufferers.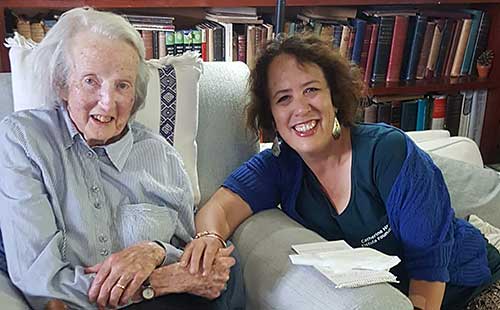 The Hamlin Art Exhibition will run for two weeks at Macquarie's Space Gallery in Sydney CBD (details above). 100% of proceeds from artwork sales support Catherine Hamlin Fistula Foundation.
To learn more about this intimate Sydney exhibition visit the exhibition link below.

EXHIBITION LINK
View or buy artworks online. There are four auction items (auction closes March 13, 2020). Everything else is for purchase at a fixed price.
VIEW & BUY ARTWORKS
---