News to Date
For a quick overview of upcoming events:
See 'Diary Dates' on this page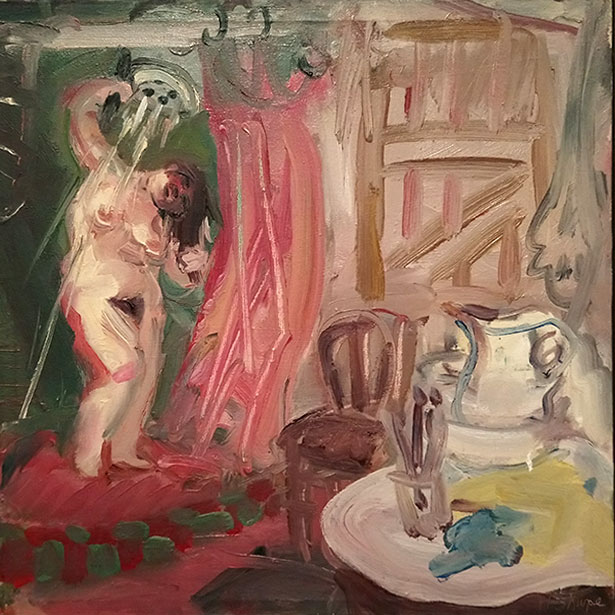 Orange Regional Gallery, Orange, NSW. 7th April to 24th June, 2018
Interiors, an exhibition curated by Gavin Wilson from the work of eighteen artists includes paintings by Wendy Sharpe. The selection of Sharpe paintings includes some from her residency at Haefliger Cottage, Hill End.
In the exhibition catalogue, Wilson writes of the painting pictured above: During her inaugural residency at the cottage, Wendy Sharpe was keenly aware of the surrounds, finding inspiration from all aspects of the cottage including the idiosyncratic showering arrangement. It required a canvas bag of hot water to be raised by a rope pulley, releasing the water through a valve. Looking at In the shower, Hill End 1994, we see the artist mastering the challenge with her inimitable verve and wit.
The exhibition continues until 24th June 2018 at Orange Regional Gallery, Orange, NSW.
Gallery Link
---